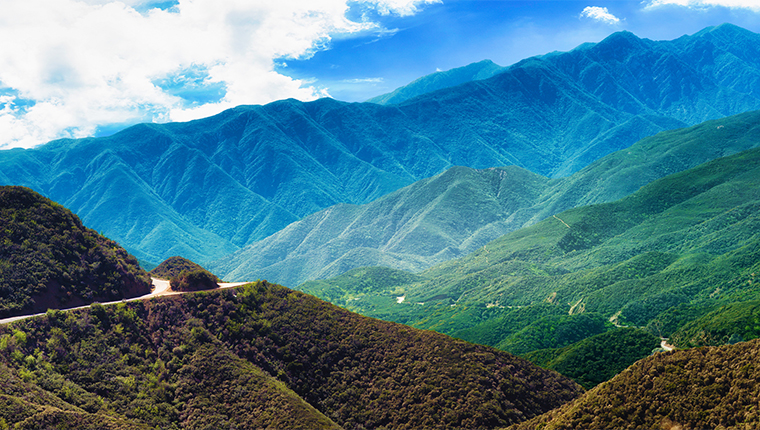 The Good Life Starts Here
Surrounded by the natural beauty of Santa Paula with modern amenities that deliver a fresh take on wellness and connection, Harvest at Limoneira offers the best of everything in a prime location near popular Southern California beaches and lifestyle destinations.
Wellness is built into the lifestyle at Harvest at Limoneira, and the amenities reflect that. When you live here, you have access to plenty of places to play, relax and mingle at The Farmhouse recreation area. Whether you're checking out the clubhouse, multipurpose room, demonstration kitchen, fitness center, yoga studio or resort-style pool and spa, there are two acres to explore at this modern-day community center.
Not only does life at Harvest at Limoneira come with plenty of unique amenities but also an undeniable connection to the great outdoors. Features like a dog park, sports park and community gardens mean there's a little something for everyone in the family to find their own place in nature. There is more planned as well, including trails through the hillside groves for your pick of fresh Meyer lemons and avocados as you trek around the preserved open space—there will be over 200 acres to discover!
To top it all off, Harvest at Limoneira is in a great location in Santa Paula, where you can enjoy all the best parts of the Southern California lifestyle. Whether it's the ideal climate or the breathtaking views of the surrounding rolling hills and Los Padres National Forest, it's always a beautiful day to call Harvest at Limoneira home. And you're never far from local shopping, dining and entertainment plus popular Southern California beaches and lifestyle destinations.
From modern amenities to a prime location, it all comes together for an incredible way of living at Harvest at Limoneira. It's a place where friendship, inspiration and connection are natural occurrences. And it could all be yours to enjoy today in Santa Paula.