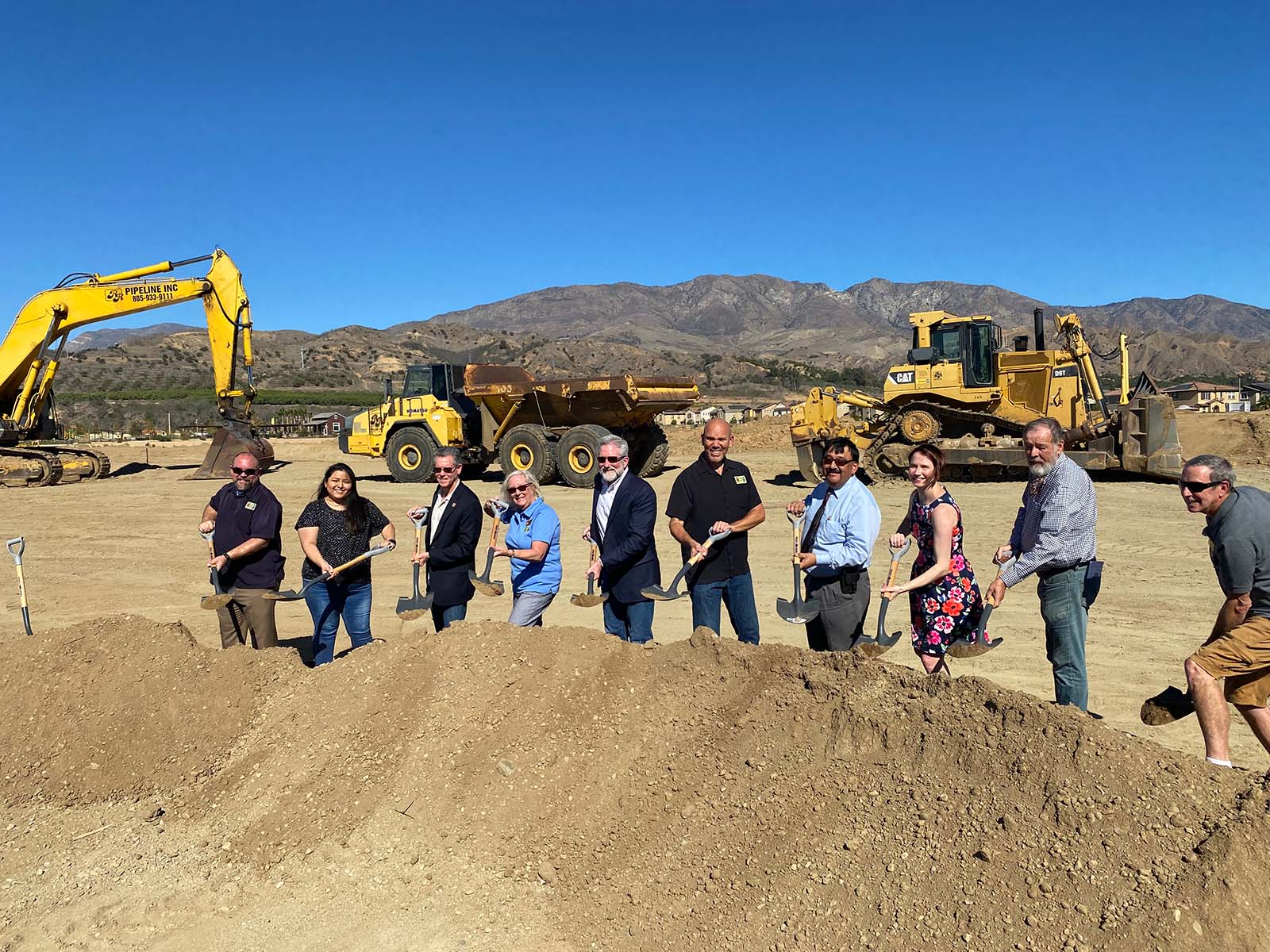 Santa Paula locals celebrated the groundbreaking of a 37-acre, feature-filled sports park coming soon to the community. Located within the Harvest at Limoneira masterplan, the park will offer the most exciting outdoor spaces in Santa Paula. With plenty of open area for families to enjoy, whether it's soccer fields, softball diamonds, basketball courts, or ultimate frisbee—this is a destination both kids and adults will love.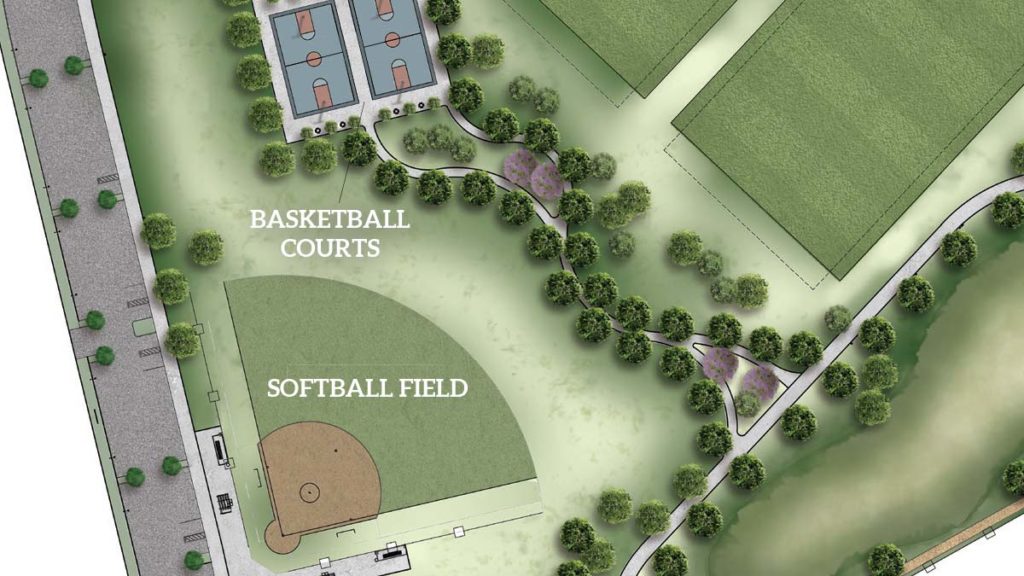 View a Map of the Sports Park >
With sports fields to host multiple games at once, local leagues will have a new home field advantage here. There will also be BBQ grills for cooking up some hamburgers or brats with sides like potato salad or beans as families spend a day enjoying the outdoors.
The tot-lot has been designed for all young visitors to have the best time. It's perfect for smaller kids to use the swings or slide, while older kids will love running around the playground. The park will also have restrooms, a great view of the surrounding terrain and plenty of parking.
With an amphitheater, concession stand and gazebos, this park will be the go-to spot for outdoor events year-round.
While the City of Santa Paula will operate this public park space, the community is coming together to ease the cost of maintaining and enhancing such a large project. The Santa Paula Creek Sports Park Foundation was recently formed to raise an endowment of additional funds necessary to adequately preserve and uphold the quality of the amazing facilities for years to come. Call (805) 933-0028 or visit SPSportsPark.org to learn more about the project details, donating and more.
Stay up to date on all things Harvest at Limoneira by joining the interest list. >