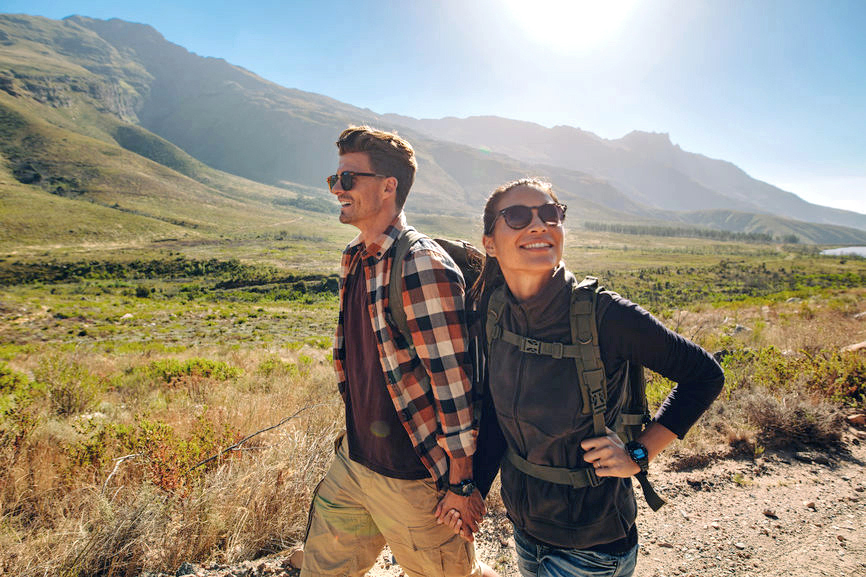 At Harvest at Limoneira, you're surrounded by nature trails just waiting to be discovered. Check out some of the best hikes Ventura County has to offer.
Santa Paula Canyon Trails to the Punch Bowls
These moderate-level trails offer hikers a number of activities, including camping and mountain biking. The popular Punch Bowls trail starts at Thomas Aquinas College and travels along creek beds and streams leading up to several waterfalls and swimming holes — perfect for cooling off after working up a sweat.
Ventura River Preserve
Located in the western Ojai Valley, the Ventura River Preserve follows three miles of Ventura River and surrounding canyons. Become one with nature on this scenic trail and keep an eye out for the local wildlife that call this preserve home, including mountain lions, bobcats, badgers and mule deer.
Arroyo Verde Park
This 132-acre park features more than just its picturesque hiking trails. Open grass areas, a nature center and playgrounds make it fun for the whole family.
No matter your skill level, Ventura County has a hiking trail that's perfect for you to get out and explore. So go experience it for yourself!