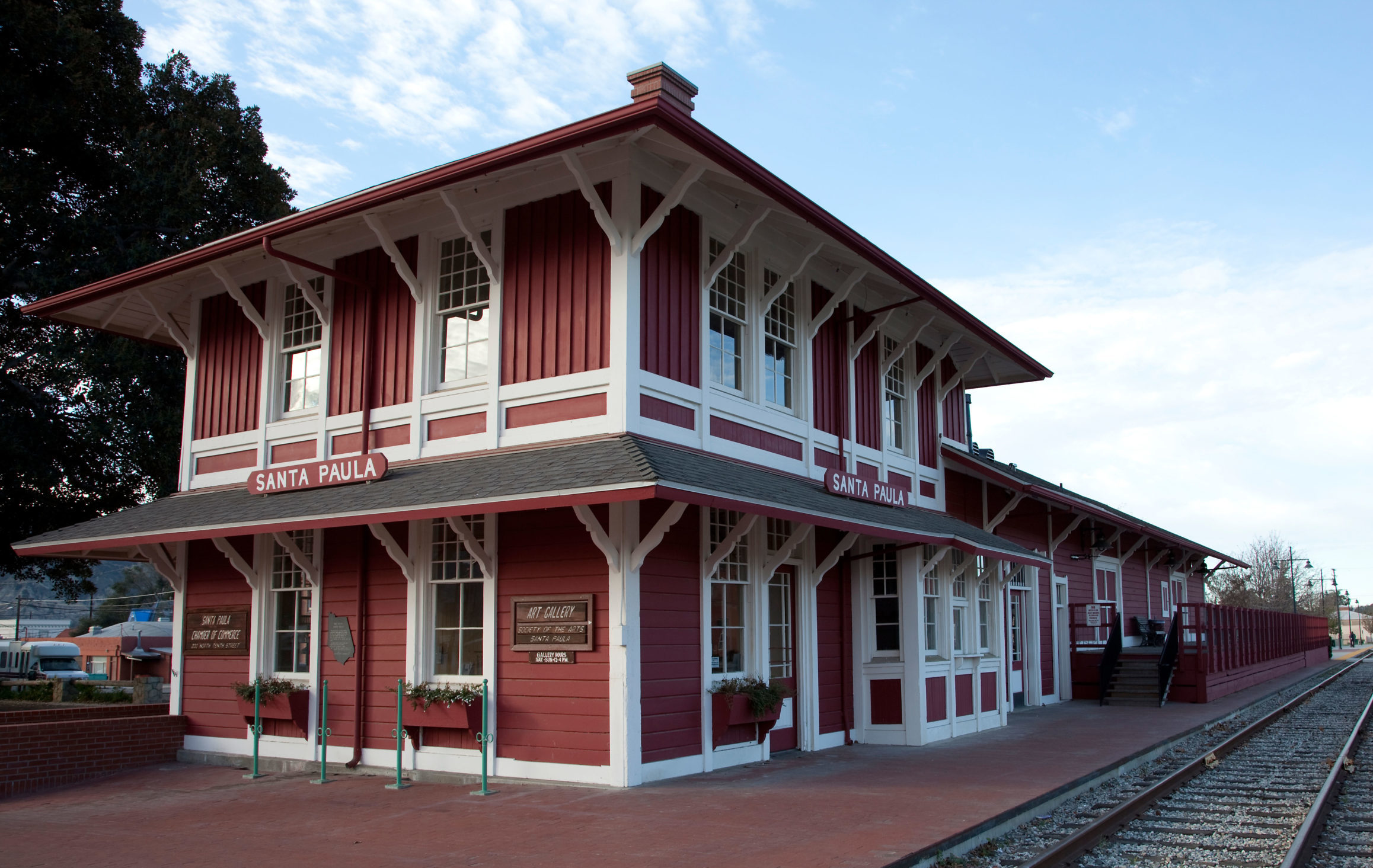 Harvest at Limoneira is a community like no other—in part because of its location in Santa Paula, a city with a spirited past as vibrant as the citrus orchards within it. Situated in Ventura County amid the fertile terrain of the Santa Clara River Valley, Santa Paula is known as the "Citrus Capital of the World"—and for good reason.
Our community's namesake, the Limoneira Company, is pivotal to the city's history, laying the groundwork for California's booming citrus industry. Founded in 1893, the Limoneira Company, inspired by the Portuguese phrase meaning "lemon lands," launched its venture with just 413 acres of land, cultivating lemons, Valencia oranges and walnuts. Since then, this once humble outfit has grown into a thriving enterprise that has spurred big-name institutions like Sunkist Growers, Fruit Growers Supply and Diamond Walnut, and it's expanded its production to include avocados, specialty citrus, pistachios, pluots and cherries.
It is this natural setting and agricultural history that inspired the community's green spaces and harvest lifestyle. Learn more about that here.
It's not just citrus that's a hallmark of the city—Santa Paula was also once the early film capital of California. Filmmaker Gaston Méliès—older brother of cinematic pioneer Georges Méliès—produced a number of movies beginning in 1911, but by 1915 the action had shifted to Hollywood. Its cinematic history was not lost, however. In the ensuing years, Santa Paula has hosted a number of movies, commercials and television shows thanks to its retro '50s downtown and bygone landmarks like its celebrated orchards, ranches and oilfields dating back to the late 1800s.
With a history inspired by the landscape and notable points of interest, Santa Paula is a place to be experienced. And at Harvest at Limoneira, you're always a part of the story.