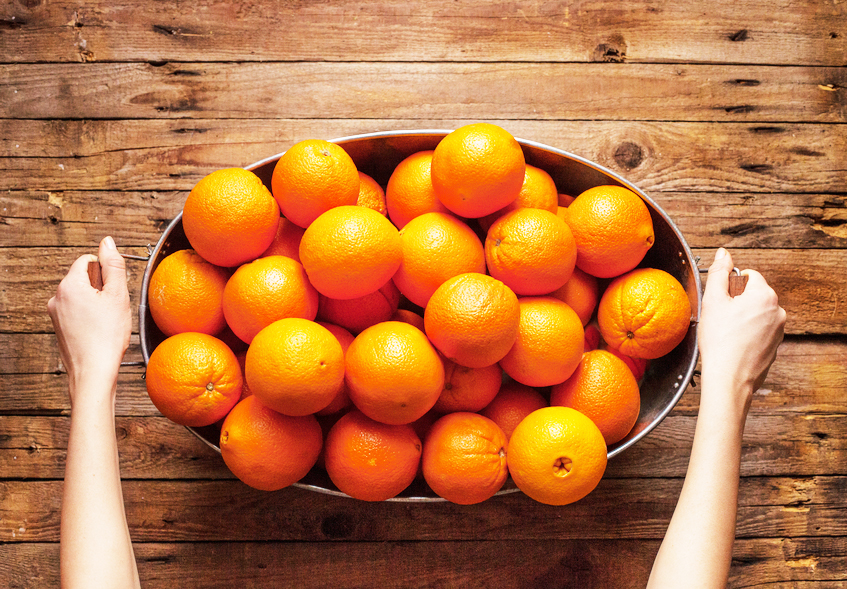 When you live at Harvest at Limoneira, farm-to-table is a lifestyle. You can grow your own produce at home in the sustainable community garden—plus, there are also many farmers' markets in the area that offer a wide selection of farm-fresh delights as well as artisanal goods. Here are a few local farmers' markets you'll want to stop by.
Santa Paula Certified Farmers Market
East Santa Barbara Street near North Mill Street, Santa Paula
Every Friday from 3 to 7pm, the Farmers Market showcases locally certified fruits and produce from growers such as Prancers Farm and Espinoza Farm along with shops and food from over thirty vendors. To top it all off, the Santa Paula Certified Farmers Market is the only farmers market in Ventura County with a wine and beer tasting section for adults to enjoy!
Ventura Farmers' Market Downtown
Corner of Santa Clara & Palm Streets, Downtown Ventura
Snack on tasty prepared foods while you shop Ventura's largest farmers' market every Saturday from 8:30 a.m. to noon. Sample locally grown fruits and vegetables and fill up your reusable bags with plenty of fresh meat products, herbs, cheeses, jams and jellies and cut flowers from over 45 vendors each week.
Ventura Farmers' Market Midtown
Pacific View Mall – West Parking Lot, Ventura
Stop by Ventura's midtown market every Wednesday from 9 a.m. to 1 p.m. to shop a variety of the season's freshest finds. Looking for seafood? This market also includes fish fresh from the water.
Ojai Certified Farmers' Market
300 E. Matiliza Street, Ojai
Shoppers at the Ojai Certified Farmers' Market can find more than just fresh produce. This market features vendors of beeswax candles, free-range eggs and handmade soaps – held every Sunday, rain or shine, from 9 a.m. to 1 p.m. Marketgoers can delight in locally caught seafood as well.
From local olive oil to gourmet desserts, these farmers' markets have everything you need to experience farm stand fresh first-hand.