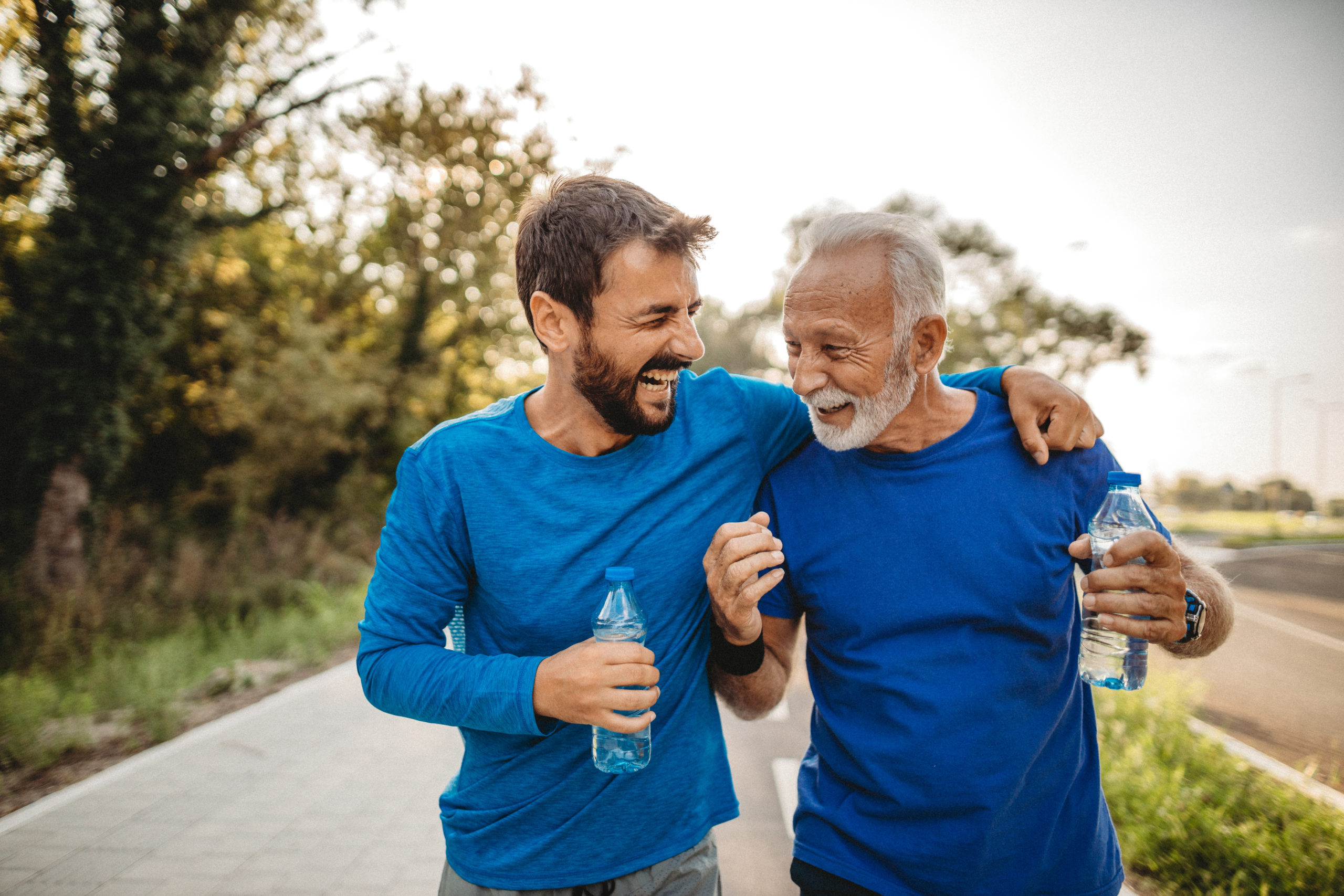 Father's Day in Santa Paula
Making plans for Father's Day can be a daunting undertaking – especially if you're working with a guy that's "up for anything" or even incredibly picky. Well, lucky for you and the father figure in your life, you live in an incredibly diverse and vivacious area of Southern California! Santa Paula and the surrounding regions host tons of fun local activities and destinations for dad this June: including your very own home at Harvest at Limoneira.
Start off dad's day right: close to home! Our community is home to tons of fun amenities – whether he's sporty, contemplative or really, really into BBQ. The Farmhouse can host dad's early morning swim, his peaceful stroll around the gardens or his chance to show off his superior grilling skills: all is there for him (and the rest of the family) to enjoy!
If you're ready to head out on the town, you've got plenty of options. The outdoorsman would love a trip to Steckel Park: a wilderness wonderland of rolling hills, mountain peaks, fruit groves, picnic/campsites and all the fun hiking and exploration you could imagine. If it's mostly hiking that your dad is into, the Santa Paula Canyon and Punch Bowls Trail is a moderate-level, 7.3-mile hike with waterfall views and year-round beauty.
For the fathers looking to challenge their minds and switch up their weekend routine, My Greatest Escape is the perfect solution. This "escape room" locale – though, this business brands its experiences as "challenge rooms," as all are designed to solve a puzzle —  brings the family together in a unique way. Solve a fictional murder, defuse a pretend bomb… the options are endless!
The families hosting bigger Father's Day get-togethers, especially those with younger kids and animal-loving papas, will get a kick out of Tawni's Ponies and Petting Farm – a small, mobile farm! Book this gaggle of ducks, chickens, Shetland ponies, goats, bunnies, sheep and more for an afternoon of play and petting. If you'd rather visit animals instead of them coming to you, head over to Lake Hughes to explore Quail Run Ranch and all their ostriches. Tours are by appointment only, so be sure to book in advance.
History buffs will love the Museum of Ventura County, Agricultural Museum – celebrating this storied SoCal destination from the perspective of its farming and ranching past. Peruse various exhibits located in the historic Mill building, which was built in 1888.
When dinner time rolls around, you can't go wrong with a Santa Paula favorite: El Pescador! Dad deserves a house margarita (or two) and a flavor-packed meal served in a Molcajeta (a mortar bowl). The atmosphere is lovely and lively – an idyllic way to wrap up a jam-packed Father's Day celebrating the most special of dads.
Find yourself and the lifestyle you've been imagining for you and your family at Harvest at Limoneira. Stay in the loop about all the latest happenings via our Facebook and Instagram and explore all the neighborhoods this fun and fresh community has to offer.