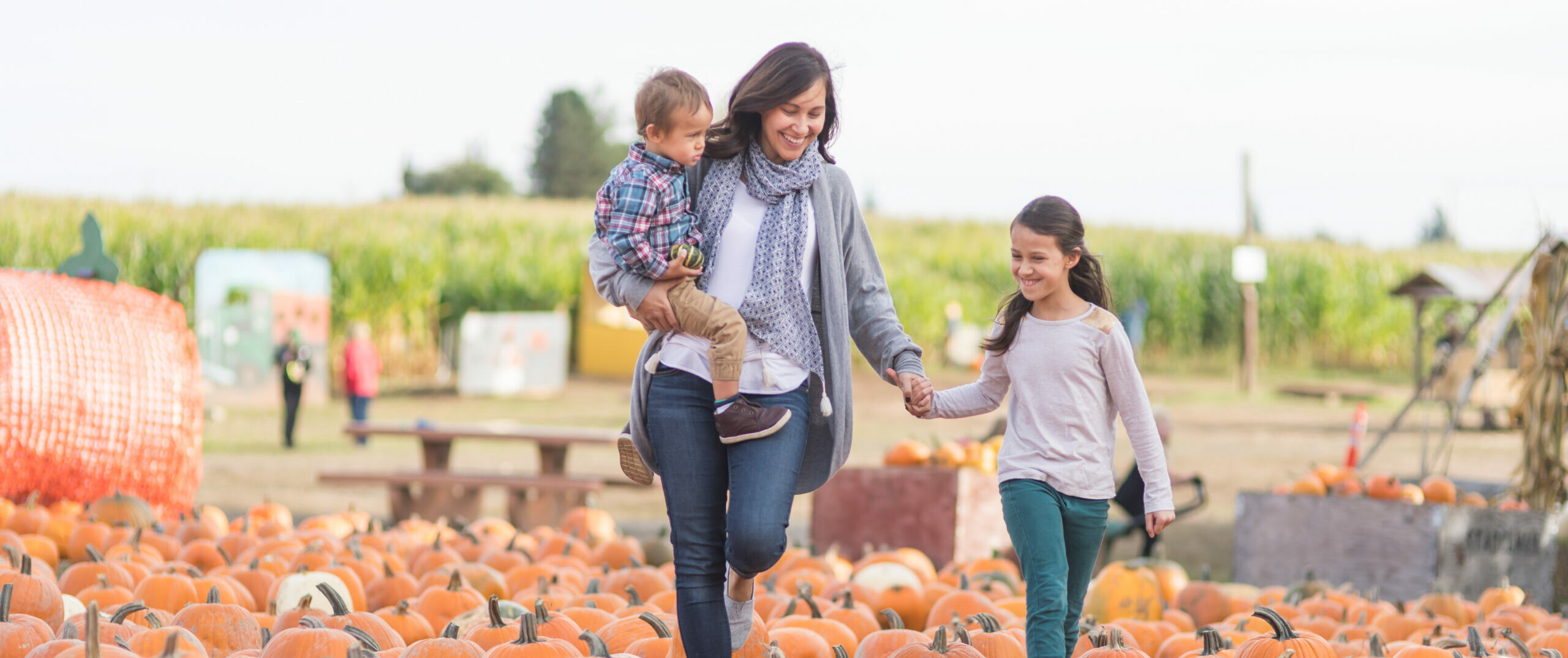 Cooler days are here! And that means plenty of fun activities to enjoy in and around Harvest at Limoneira—for the whole family.
For residents, the fun starts right at home. The community Halloween event is sure to provide some spooky-good fun with new friends and neighbors. Any time is perfect to head to The Farmhouse, where a variety of spaces to get social await. Host a gathering at the Clubhouse or the demonstration kitchen. If you're feeling a little outdoorsy, head over to one of our many BBQ areas and enjoy an alfresco meal or pick up some of the community garden's freshly harvested vegetables for a wholesome dinner. After all, at Harvest at Limoneira, your favorite (and most eye-opening) farmer's market is closer than you think.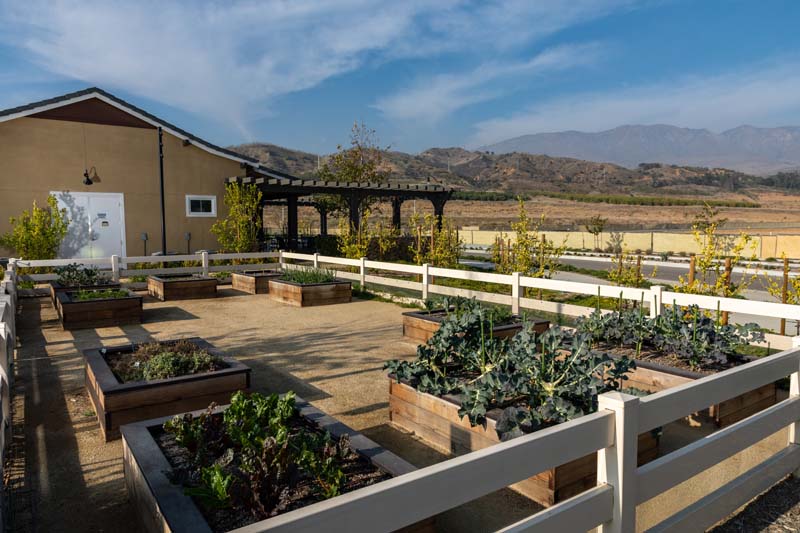 If you're looking to work up an appetite for seasonal treats to come—hello, pumpkin spice lattes—look no further than the fitness center, where you'll find all your favorite ways to work up a sweat. Or maybe you're keen to start your mornings with a little meditation. Head to the dedicated yoga room for a little peace and quiet before letting your kids make the most of their big imaginations at the playground.
At Harvest at Limoneira, you're never far from green spaces and natural landscapes that feel like a breath of fresh air. All you have to do is step outside your home. Make the most of a refreshing Fall day at our network of neighborhood trails, play a little frisbee with your kids at McKevett Park or just relax at Haun Creek Park—without ever leaving the comfort of your community.
With such incredible spaces to spend your time at Harvest at Limoneira, it's easy to forget that there's a world of fun beyond this active community as well. So when adventure calls, head over to well-loved local hiking spots such as Santa Paula Branch Line Recreational Trail for an easy-going walking path that runs parallel to a historic rail line, and take in the sights along the way—that includes a rose garden and the agricultural museum. For the more adventurous spirits and experienced hikers, there's the Santa Paula Canyon and Punch Bowls Trail or the Sisar Canyon and Horn Canyon Loop—where breathtaking views are guaranteed.
If you're feeling a little less outdoorsy and more in the need of something cozy, look no further than Santa Paula's museums. There's something for every interest and inquisitive mind! Enjoy the community celebration of Dia De Los Muertos at the Santa Paula Art Museum, or get creative with some hands-on art classes such as the Spooky Costumed Figure Drawing. Or get your head in the clouds at the Santa Paula Aviation Museum, where a chain of hangars exhibit private collections! From antique aircraft to historic images and aviation artifacts, the Aviation Museum offers a unique way to spend a cool Fall day.
You can also join the Ghostwalk 2023: Buffalo Bill and The Temple of Doom at the Santa Paula Masonic Temple to keep you on your toes! This walking tour follows its 28-year tradition with historically based stories, real or imagined, told by ghost citizens that lived or might have lived in the Santa Clara River Valley.

Let's be honest—it wouldn't be Autumn without a visit to your local pumpkin patch. Lucky for you, residents of Harvest at Limoneira live close to several! With options like Prancer's Pumpkin Village, Lil Tommy's Pumpkin Patch and Boccali Pumpkin Patch in the vicinity, you and your kids will have your pick of the patch!
At the end of it all, you have the ingredients for a perfect Fall right in your own home. Gather around your massive kitchen island to DIY some themed crafts with the kids or grab your family recipe book and bake away! Whether you choose Grandma's classic pumpkin pie, caramel apples or any other classic Fall treat, your spacious gourmet kitchen will have plenty of room for a delicious evening of family-bonding. End the night on another high—grab your freshly baked treat, a cozy blanket and settle into your spacious great room or loft for movie night!
No matter what seasonal activity speaks to you, your home at Harvest at Limoneira, the incredible community amenities and exciting local destinations ensure that you're always close to everything you need to have a ball this Fall. To keep up with this engaging community, sign up for updates and follow us on Facebook and Instagram.