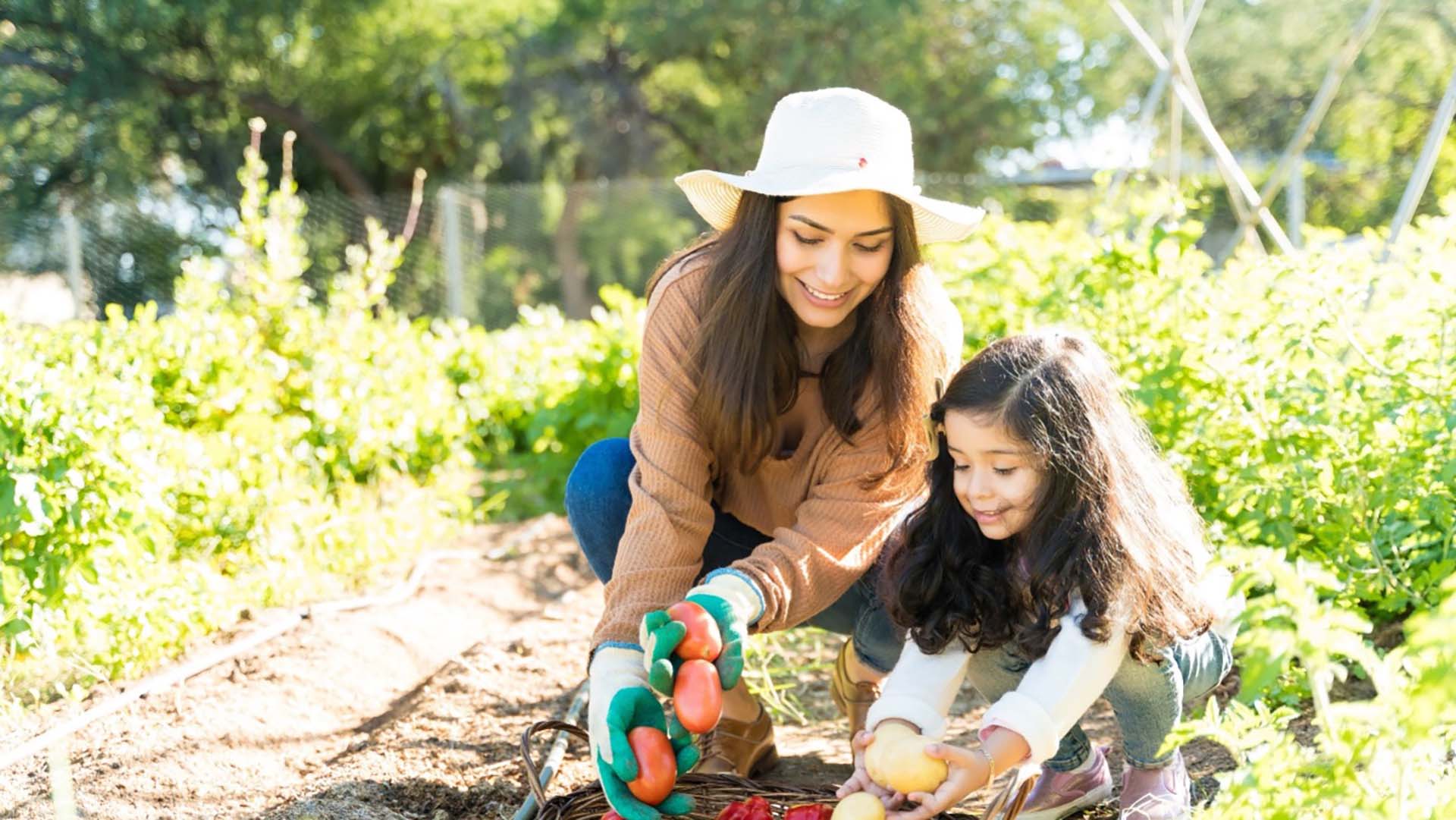 Embrace the fresh produce and farm-centered destinations around Harvest at Limoneira. Health starts in the kitchen – with your ingredients, to be precise! When you live at Harvest at Limoneira, a "wellness" lifestyle is always close at hand.
Stop by the community garden to chat with our community farmer. The farmer harvests in the garden weekly and shares their produce with the Harvest at Limoneira community. On top of that, you and your family will learn about new, seasonal recipes to spice up your dinner rotation – all featuring the fresh fruits, veggies and herbs grown in the garden! Everyone in your household will taste the delicious benefits.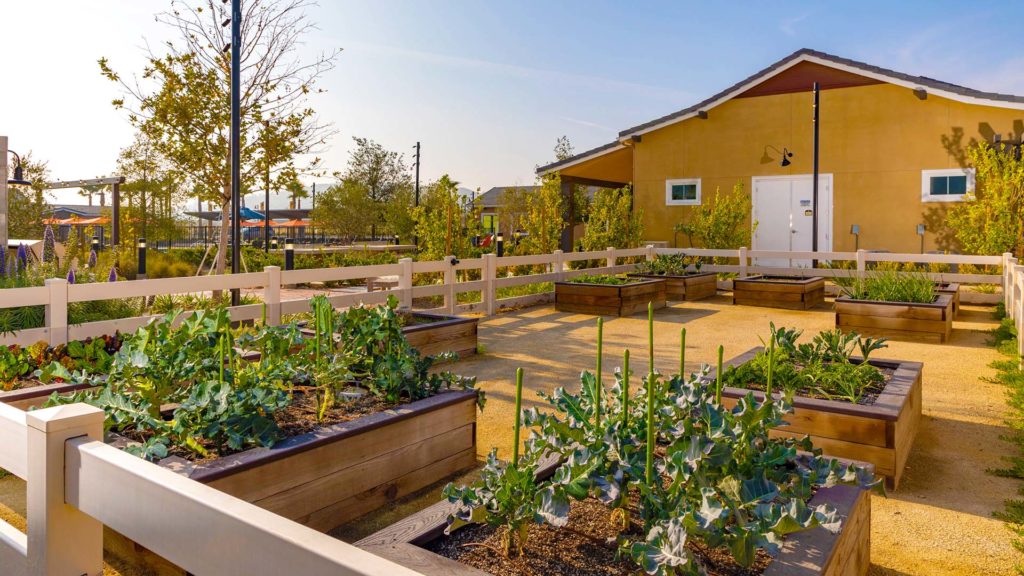 Seeking other ways to bring fresh produce into your pantry? Nearby Santa Paula Certified Farmers Market is the perfect family outing. Open on Fridays from 3:00pm – 7:00pm, this Farmers' Market is an area favorite for residents of all ages. Support local farmers and merchants like Blue Ridge Honey, DaVall Date Gardens, Antipasti LA and more. Take the kids for an after-school adventure – complete with snacks – or make it the destination of your weekly produce run.
If you're a little more pressed for time, worry not – you don't have to forgo freshness due to a busy schedule! Prancer's Farm – located only a mile from Harvest at Limoneira – offers delectable Farm Boxes delivered right to your door. Browse their pre-arranged boxes featuring the season's best fruits and vegetables and select what fits best with your lifestyle. Prancer's Farm also offers a Juicing Box with ingredients specifically chosen to make homemade juices as well as a Guacamole Kit.
Flower fans in the family? Take a quick trip up to Ojai and visit Frog Creek Farm. Frog Creek Farm is a sweet smelling destination that grows three different kinds of lavender. Visitors come from all over the county to pick their own bundles, shop at the farm's on-site store and enjoy the Southern California sunshine. Learn all about the production of lavender and tips on how to keep your flowers healthy. The farm has a quaint, intimate feel as its owners are a husband and wife team who love interacting with their visitors.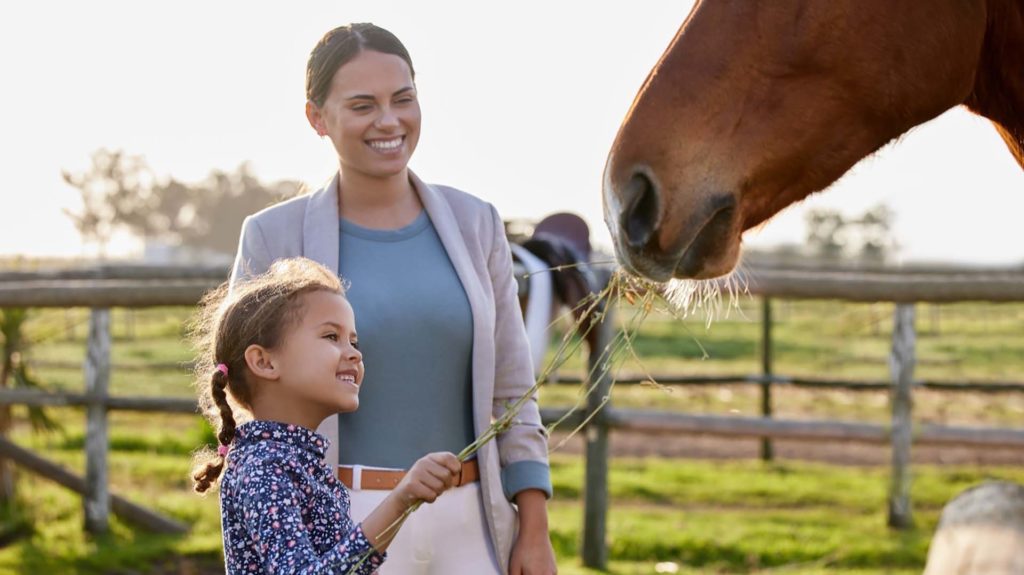 If you have more time to spare, take a drive down to Apricot Lane Farms in Moorpark. Spanning a healthy 214 acres, this farm features over 200 varieties of fruits and veggies along with their livestock, which includes cows, pigs and chickens. Select between a Scenic Driving Tour or one of the farm's walking tours, depending on your family's preference. The Driving Tour gives you and your loved ones a golf-carted overview of the farm with a few select stops – including a visit with an Emmy-award-winning pig – and the chance to ask ample questions. The four available walking tours offer more focused visits, concentrating on eco-friendly practices and holistic farming. Visit the website for fees and ticket information.
Want to know more about the wellness-focused lifestyle of Harvest at Limoneira? Click here to get the scoop. Plus, be sure to follow us on Facebook and Instagram to stay in the know about everything that's happening at Harvest at Limoneira.