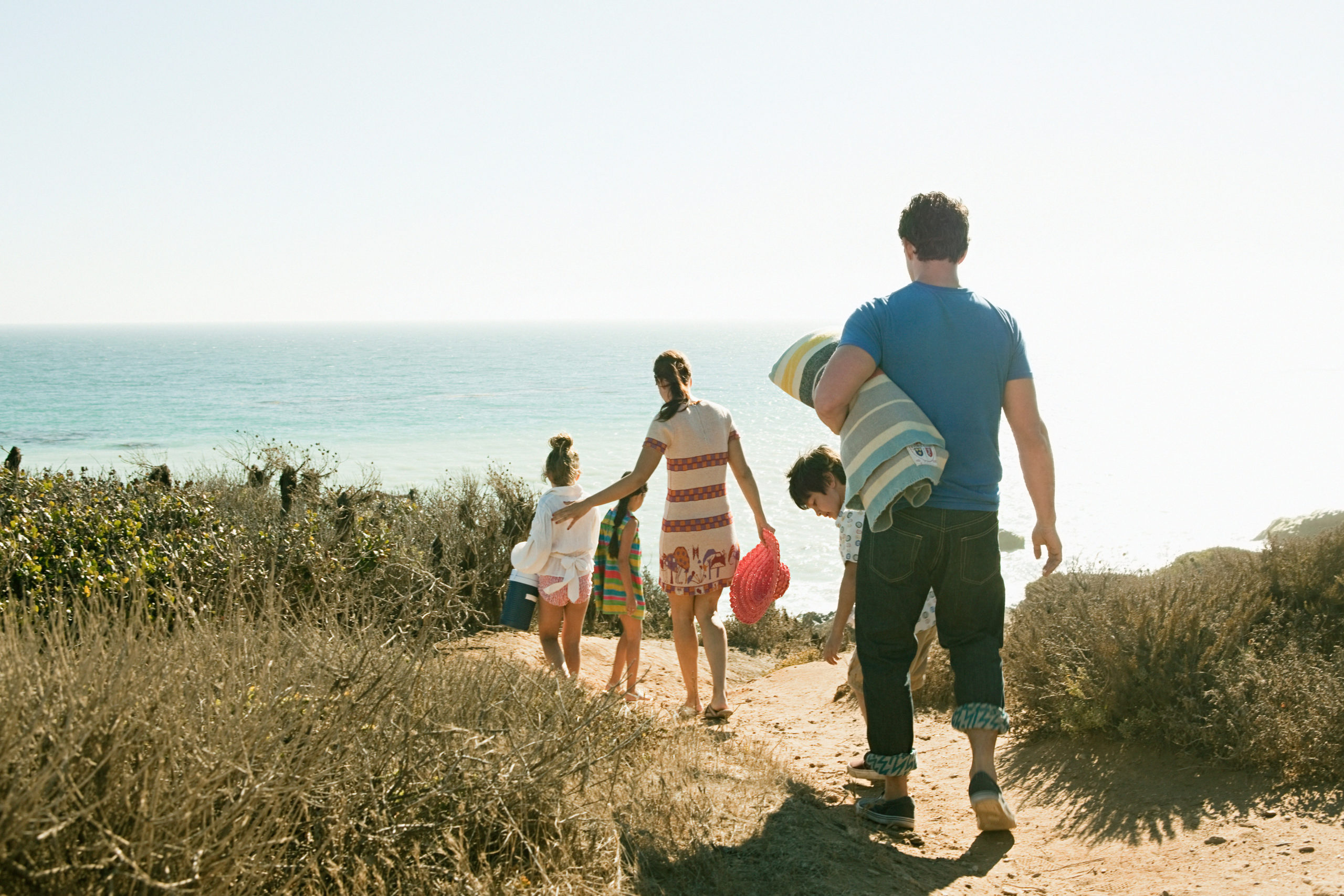 Summer is the perfect season to unwind, relax and plan for your favorite warm-weather activities. If you're wondering what kind of fun is in store for you around Harvest at Limoneira, look no further. Life's wonderful when you're a resident: Whether you're looking for a neighborhood hangout or a thrilling destination close by.
For fun just outside your door, you and your family have plenty of options to select from around the community. Spending a sunny day around The Farmhouse is an incredible way to enjoy your summer—a fitness center for the gym rats, a yoga studio for our Zen seekers, a pool and spa for everyone looking to take a dip (or a few laps), a tot lot for the little ones and a fireside lounge and BBQ areas for all your cookout plans! Start, end or spend your day at The Farmhouse and you'll discover something for everyone.

Journey around Harvest at Limoneira to find plenty of green spaces for play or peace. Your community trail winds around the streets and parks, taking you on a scenic trip. This is the perfect area to pop in some headphones and listen to your favorite playlist or podcast as you get some steps in. Stop off at McKevett Park for a soccer game or take a quick walk at Haun Creek Park for some playground-and-picnic time. Coming soon: A sports park and further nature trails will become a part of Harvest at Limoneira!
Around Santa Paula, you're in for some local treats. Grab the family or some friends for monthly movies in the park featuring all your favorite flicks. For sports lovers looking for a fun summer outlet, the adult co-ed softball league would be thrilled to have you join the team—you'll participate in practices and games galore. And while you're stepping up to the plate, your kids can get involved with some Santa Paula youth classes, from flag football to Tae Kwon Do to gymnastics.
You're never far from an amazing adventure when you're a resident at Harvest at Limoneira. Plan a beach day with ease—there are plenty of shoreline destinations for every kind of day-tripper. Venture down to Oxnard State Beach and Park for huge stretches of sand and tons of space to spread out and build a sandcastle or two. For a more laid-back vibe (with a bit of retro flair), San Buenaventura State Beach in Ventura is a unique locale you're sure to visit over and over again. To continue the water-based fun, Hurricane Harbor in Santa Clarita—part of Six Flags® Magic Mountain—is open now through September and features exciting slides, a lazy river, a wave pool and a kids' play area.
For a longer weekend trip, you're lucky to live at the center of thrilling Southern California—a quick drive up the scenic Pacific Coast Highway gets you to gorgeous Santa Barbara, filled with wine tours, festivals, excellent retail and dining and so much more. Or, a trip south to exciting Los Angeles will bring you on a journey, from the recesses of Hollywood history to the scenic vistas from the mountaintops. There are many summer events planned throughout the region: Whether you're doing date night, a family vacation, a reunion with friends or a gathering of coworkers. There's a little something for everyone around here.
Harvest at Limoneira is an idyllic place to host all your summer memories—this year and every year to come. Discover what life is truly like here: Download the community brochure and check out our neighborhoods and impressive amenities today.